F. Amos Bailey, MD receives University of Colorado Anschutz Medical Campus Graduate School Dean's Masters Mentoring Award
Kristine M. Sikora, PhD | Graduate School
Jun 6, 2022
Aurora, Colorado – F. Amos Bailey, MD, Professor in the Department of Medicine – Internal Medicine at the University of Colorado Anschutz Medical Campus (CU Anschutz), is the recipient of the 2022 Dean's Masters Mentoring Award.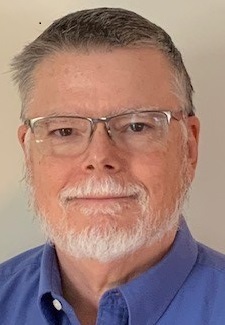 This award goes to faculty who demonstrate a commitment to providing students with a one-on-one, high-quality training experience; maintain high standards of scholarship; and possess personal attributes that make the faculty member an effective role model for other mentors. Faculty are nominated by the master's students whom they mentored for at least one semester and with a significant amount of one-on-one interaction.
Dr. Bailey was nominated by students and colleagues Erin Salador, MD, Beth Paramore, RN, BSN, MSPC, Christine Merchant, MSPC, BSN, RN, CHPN, Maurice Scott, MD, and Katherine Morrison, MD who each provided their own summaries of how Dr. Bailey's mentorship has impacted their training and career development. One nominator writes "Early in his relationship with all of his mentees, he explores who they are as people and what they are hoping to achieve in their career. Then with complete confidence that they will be successful, he helps them find the path that will lead them to where they desire to go." They add "It is an incredible thing to witness."
Another nominator appropriately summarizes Dr. Bailey's lasting impact on the campus, stating "Dr. Bailey stands out as a master clinician-educator in his field and innovator in developing a first-of-its-kind community based fellowship training program. He was sought after by national accreditation bodies to design and implement and innovative fellowship model, especially aimed to help mid-career physicians who want to move into hospice and palliative care medicine."
Additional praise is offered regarding Dr. Bailey's interpersonal communication. "He has an amazing capacity to be completely present in the moment during our interactions; when we talk, he gives the impression that he has nothing else in the word to attend to." They add "When we meet, I feel gently guided to pursue and achieve more than I thought was possible for myself."
When asked what this award means to him, Dr. Bailey stated "It has been a great honor to be selected to receive the 2022 Master's Mentoring Award. I have learned to be a Mentor by being a Mentee. A Mentor can be a more senior colleague who has years of experience, other times a peer has provided helpful feedback and insights that help me evaluate my work and life and descern the best of many paths forward. I have also been mentored by my patients and their families who have been open about their experience with serious illness and how myself and the healthcare system can better support them." Dr. Bailey adds, "So many people have been generous with their time and energy. In my work with the MS in Palliative Care and the Community Hospice and Palliative Medicine Fellowship, I have been able to mentor providers who like myself, see serious problems with our healthcare system and now are looking for ways to make a difference for individuals and for the community at large. Their work is what makes me optimistic that Palliative Care will become routinely available to all in need and not the helpful accident."

Dr. Bailey is the 2022 award recipient. Previous award recipients are listed below.

2021: Edith Zemanick, MD, Department of Pediatrics-Pulmonary Medicine
2020: Regina Fink, PhD, Department of Medicine; and Lisa M.J. Lee, PhD, Department of Cell & Developmental Biology
2019: Richard Lindrooth, PhD, Department of Health Systems, Management & Policy
2018: Marcelo Coca Perraillon, PhD, Department of Health, Systems, Management & Policy
2017: Danielle Royer, PhD, Department of Cell & Developmental Biology; and David Bekelman, MD, Department of Medicine

About The Graduate School
The Graduate School administers and serves master's programs, doctoral programs, certificates, and non-degree courses throughout all thirteen schools and colleges across both the Denver and the Anschutz Medical Campuses. The Graduate School recognizes the importance of mentoring as essential to all levels of graduate training.